9 Website Design Trends For 2020 and Beyond
Web developers have long been a valuable asset for both companies and individuals alike. Whether you are an entrepreneur, an intrapreneur or a business owner, you have, or will have to rely on the services of a professional web developer/designer as for various needs.
Given the fact that websites and web apps are the new ways that business interacts with their customers, it's safe to say that companies that are not taking advantage of the online space are as good as non-existent.
That said, there has been a wave of websites dominating the online space in the recent past. This wave has proven that not only are developers more creative, but they are also striving to deliver exquisite products that do fulfil their intended purpose. Moving forward, they have set out to create sites without bias, and with a growth mindset.
Therefore, this article is a summary of the research findings of the design aspects that designers are working with to make sites even better as from 2020 and beyond.
Design Is Not All About UI and UX
If you look at the current trends in web design, the above statement holds. As much as design is a crucial aspect of web design, we have realized that you, as both a web user and probably website owner, care less about how the site looks.
This claim can be supported by what we have uncovered as the practices that have been prevailing and will continue to be in the web development industry.
1. Web Accessibility Is Improving
Accessibility of a website is accomplished when the site has an interface that anyone, including people with disability, can comfortably access and use. Developers and designers are aware that as more things are getting done online, the cohort of internet users is broadening.
These trends have been partly fueled by threats posed by such minority groups as visually impaired.
For instance, a case where a blind man sued Dominos, a major fast-food company in the US when he was unable to order food through the company's website shows how serious the issue is.
Designing websites with accessibility in mind will from now be a thing that designers focus on, not because they are avoiding the wrath of the lawmakers, but because they understand that the user comes first.
There's even a checklist dedicated to web designers and developers to ensure that their final product passes the web accessibility test.
2. Progressive Web Apps Are on The Rise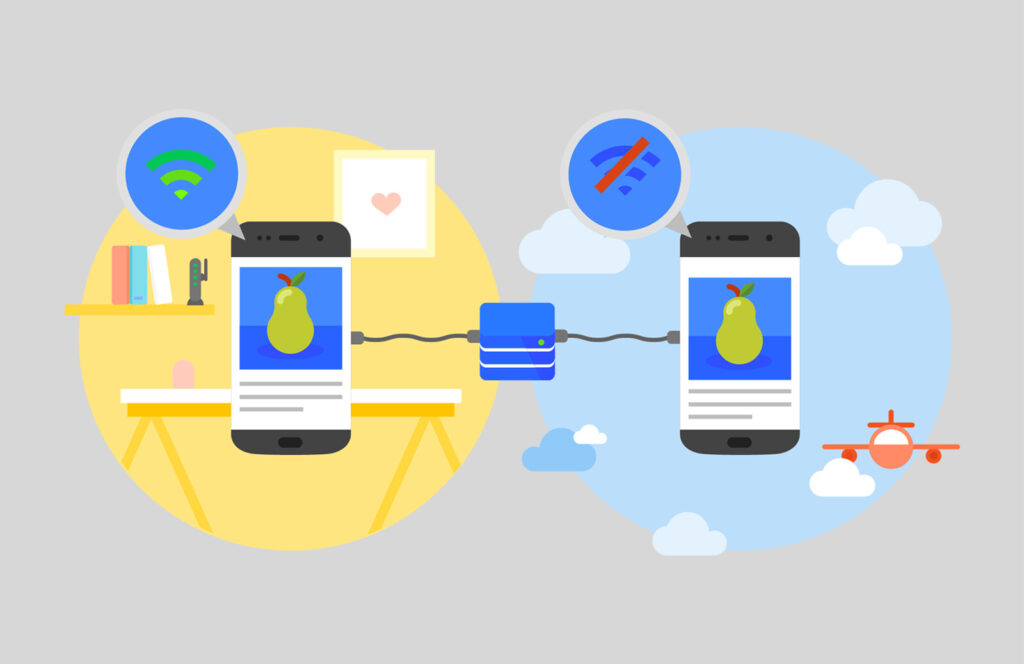 Progressive Web Apps (PWA) are applications that are accessed through the web, built relying on contemporary web technologies like HTML, JavaScript and CSS. You already know about web apps – they differ from PWA to some extent.
Unlike regular web apps, PWAs have JSON files embedded into their framework that informs the device and browser that they are dealing with a PWA.
The primary reason why they are the go-to currently is that they are pretty compatible with major browsers; they are fast and more secure.
When we look at these PWA Stats, it is justifiable to claim that they are the future of web apps.
3. Accelerated Mobile Pages Have Gained Popularity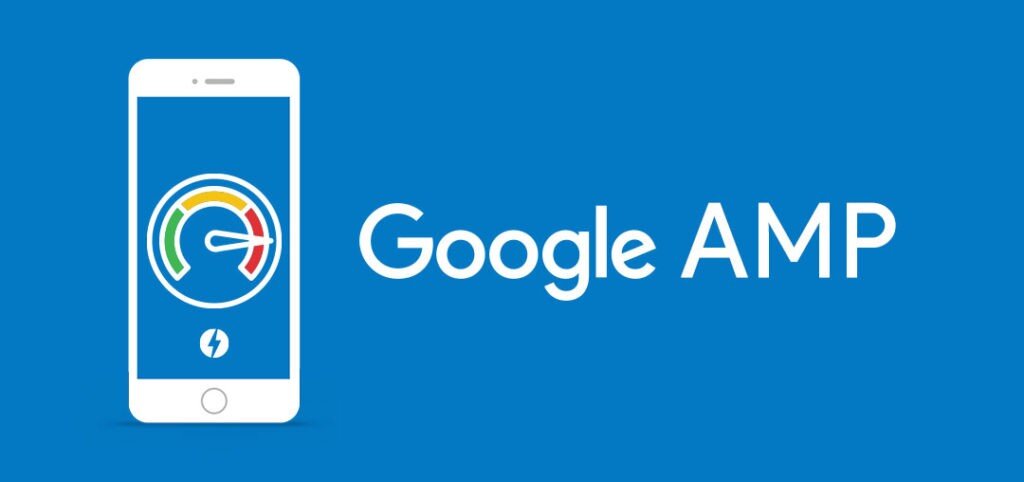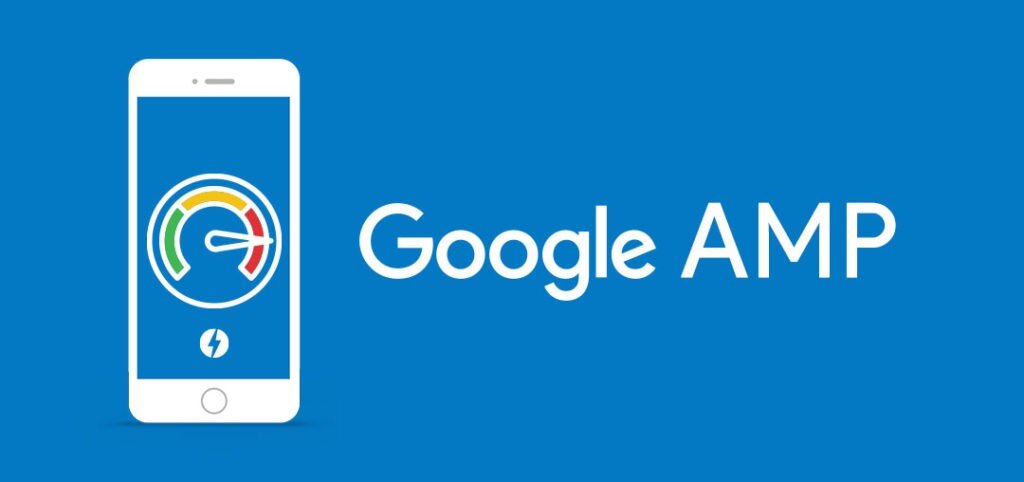 Since Google announced what seems to be the most innovative framework technology of the decade in 2015, we have a lot to thank them for. Accelerated Mobile Pages or AMPs have been a valuable model for many web users.
The world is going remote and mobile soon, and the ability to access the internet on multiple devices has long been the cry on many faces. AMPs are here to wipe our tears. Some website designs were made such that they can only render on computers or big monitors that have sophisticated Operating Systems.
However, to make sure these sites are accessible on other devices, developers have tweaked the code and frameworks on which they run and made them less complex for mobile devices.
With an AMP version of a website, the user will be able to get faster load speeds, improved mobility, and server effectiveness.
4. Voice e-Commerce is Now A Thing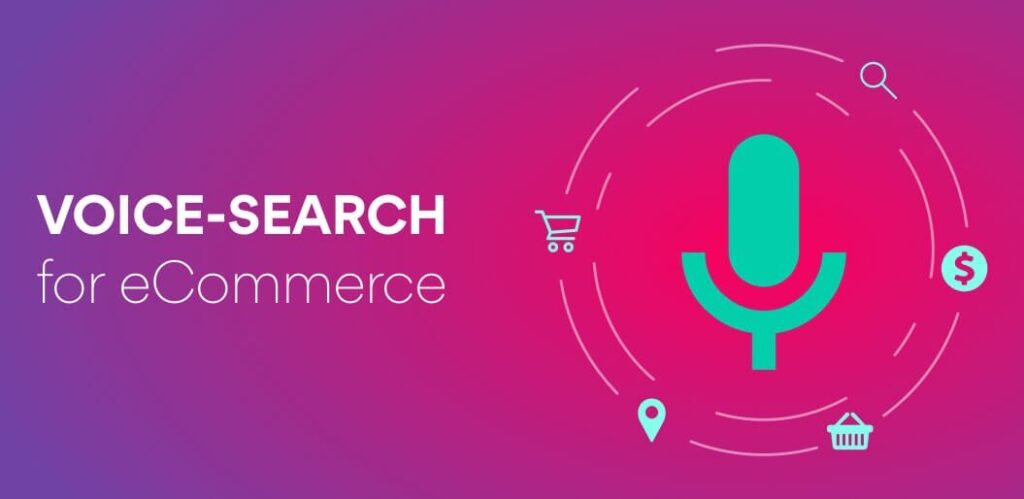 Voice e-Commerce is voice search optimization for e-Commerce sites. It's the act using spoken words to access the web via intelligent speech recognition assistants such as Google Home and Amazon Echo. This technology acts whereby these virtual assistants rely on their respective software; in this case, Google Assistant and Alexa respectively, to effect a command.
Professional designers have positively acknowledged the trend of incorporating voice search optimization on e-Commerce stores since they understand that these technologies are the future.
Also, apart from the fact that smart virtual devices and software are the future, the online space has been calling for more effective means to interact with it. Effective in the sense of time in that on average, you can type as low as 35 words per minute, but you can speak 100 or more in the same timeframe.
And don't take our word for it, there are credible sources that indicate that by 2020, over 55% of the smart virtual smart assistances will be installed in homes, and that means eCommerce sites with voice search optimization will be on the forefront of success line.
5. Conventional Layouts Are Getting Replaced 
In web development, there are libraries of source codes that developers use to lay an architecture or to make reference to for their designs. These libraries of APIs and wireframes have been the cliché that most designers, both intermediate and experts, relied on for a while now.
However, just recently, there has been an eruption of very original designs that have not our eyes. These new inventive user interfaces are not only unique but also captivating.
Most of these layouts have features such as the animation of navigation planes which makes the overall feel and look of the UI attractive and fun. It is, however, worth noting that these unusual designs will only work when the targeted web user is defined, and it is established that the models will work for them.
6.Adoption of No-code and Low-code Development Platforms
Web design is known to be a demanding task in that the designers have to spend a significant amount of time and resources to transform their ideas into finished products. For that reason, the website development process is regarded as the best strategy to ensure bespoke sites that satisfy your expectation are created.
However, of late, there has been the development of low-code and no-code platforms that lets people create websites from scratch, lack of coding knowledge notwithstanding.
The two terms have a considerable resemblance but also some disparities. By definition, they are platforms with tools that help developers complete applications visually by relying on a drag-and-drop interface and minimal coding.
The two platforms differ in three areas;
Usage and Accessibility – No-code platforms are accessible to virtually anyone, and they can be manipulated regardless of their coding knowledge while low-code platforms are restricted to developers who amplify existing models to create websites.
Core Design – While no-code platforms let the end-user independently and painlessly define the overall UI, low-code requires some programming that defines the architecture and web layout.
User Interface – No-code development platforms come with a preset UI layer that creators interact with whereas low-code platforms have a flexible UI that developers can manipulate depending on their design elements.
These new developments have been trending, and many companies and the government are using them for their websites. A perfect example is the Zurich CPQ Excel Automation model built using the EASA codeless builder.
7.Inclusivity Matters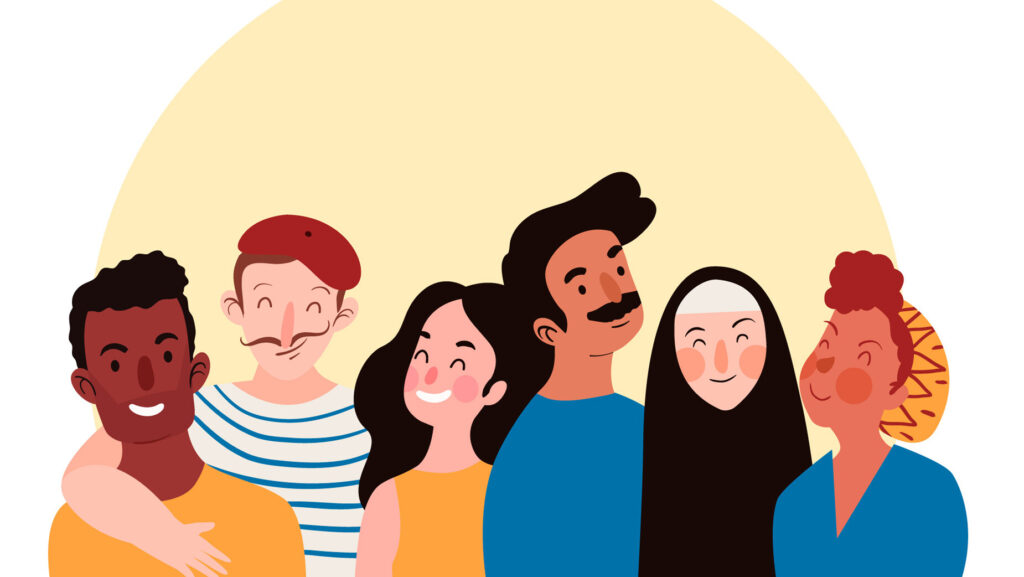 The aim to account for the voice of the web user in web design has long been the urge of most designers. They understand for a product user or owner to find value in it; it has to reflect a facet of themselves in it. With that reflection, the user will feel like they belong rather than feeling out of place.
Now, one thing that we must admit is that it is somewhat hard to incorporate the opinions of all or even some users. One reason that makes it impossible to reflect these opinions is that they are many and the majority being biased to a specific user-base or even individuals.
Although in the light of inclusivity trend, we have seen many of these feedbacks collected via A/B testing, user research and critique sessions have been considered in designs. Web designers are now ensuring that they focus on creating what appeals to the user as much as they appeal to them.
Inclusivity that accounts for the difference in races, beliefs, socioeconomic status, religion or any other facet that makes us who we are needs to be considered when designing a website that targets a broad audience.
8.Content First, Design Second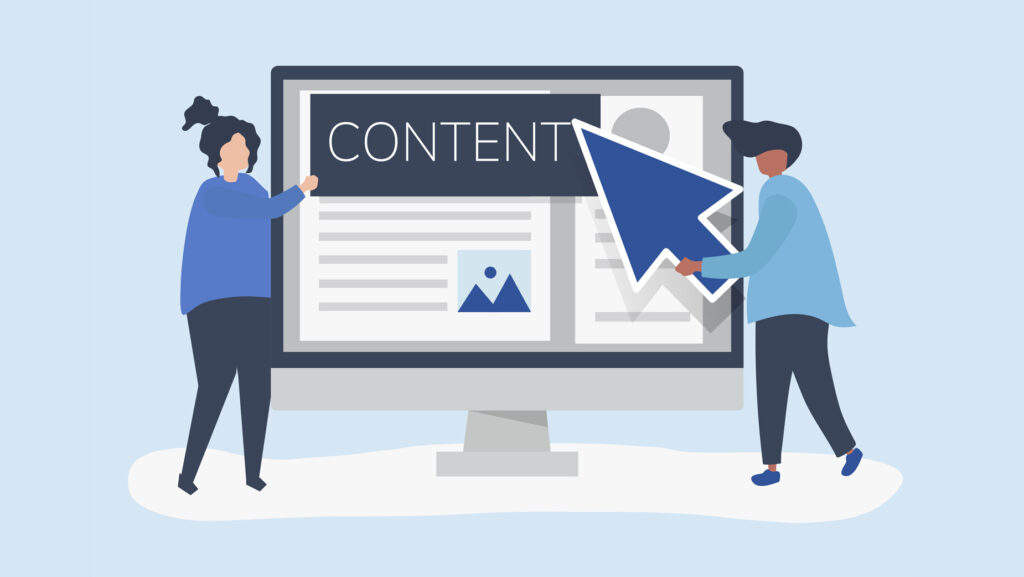 This trend might seem farfetched at face value, but there's more to it than it implies or is interpreted. Websites are meant to fulfil various purposes with the help of several elements, content being one of them.
There has been a debate on which between content and design should come first. And most often than not, there never comes a winning side, but content gets the credit. After all, nothing beats content.
You have to understand that content is more than just a bunch of words – it includes, images, videos, annotations, audio and other files inserted on the framework of a website.
Designing websites with content in mind makes it possible for the intentions and the goal of the site be accomplished quickly and effectively.
This trend is on due to the stiff competition for the dominance of the online space by the massive number of websites being developed daily. That means that for website analytics to be high up on the charts, the content has to be top-notch, but that's beside the point we are advocating for.
9.Better Design Styles for WordPress CMS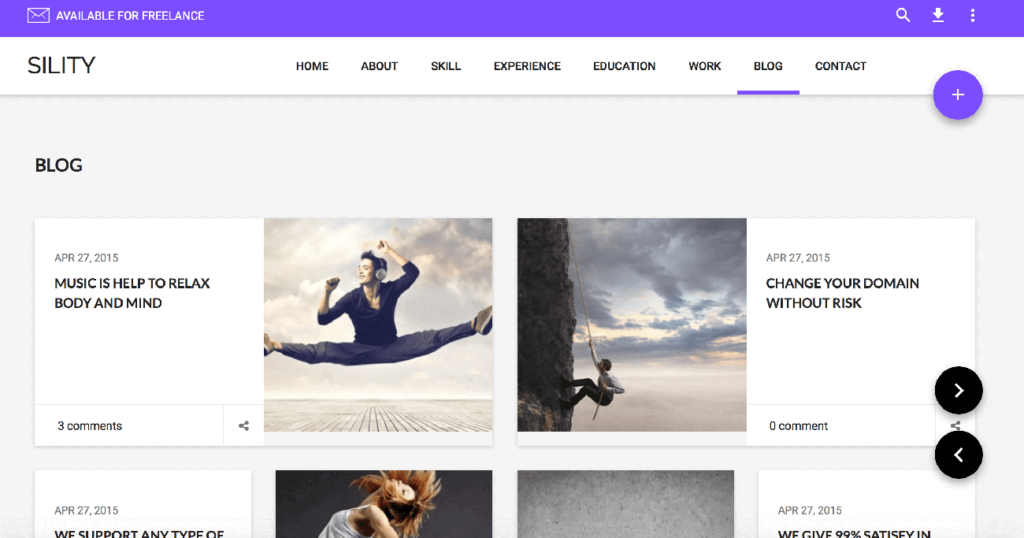 Content Management Systems or CMS like WordPress have been on the lookout for what the user needs and is looking for. To account for that, WordPress developers have had a trend of creating beautiful themes.
These designs have been regarded as original, and that has attracted quite some web owners and developers alike to try and use them for their websites.
Among the most common styles today are;
Brutalism Design – as seen in the design of the Balenciaga website
Security-Focused Websites
Material Designs – these designs by google have a unique wireframe model. A common framework for such is Materialize.
Minimalism Designs
Modular Designs
To Sum Up
It is easier to conclude from these designs that web design has taken the right course, and that's undoubtedly justified. However, it is only fair to allude that change is dependent on several variables. We are in a technological era where change is being seen every hour. One day something is trending and the following day it is history.
These seeming radicle changes can be attributed to the volatile human nature and our needs as we advance. But, we have nothing to complain about. These changes are for the best, as far as the future is concerned. Therefore, until a time when we shift from using the websites to something else, these are the trends we expect to see and more.